MEDICAL GRADE SKINCARE - MINIMAL DOWNTIME
The Skin Clinic
The Skin Clinic: Your Consultation
_______________________
Every skin journey with Opulash Skin Clinic begins with a consultation, and a holistic approach to your skin health.
That means an in-depth analysis of your skin  AND a review of your diet, lifestyle, medication, current skincare routine, heredity and general health. This helps identify the internal and external triggers and causes of your skin issues.
Next, we draw up an individualized treatment program to improve the health of your skin and skin concerns. This skin plan journey will cover 3 or 6 months, after which you will see significant improvements.
Treatments include:
Professional in-salon treatments
A home skin care regime/plan
Nutrition and lifestyle recommendations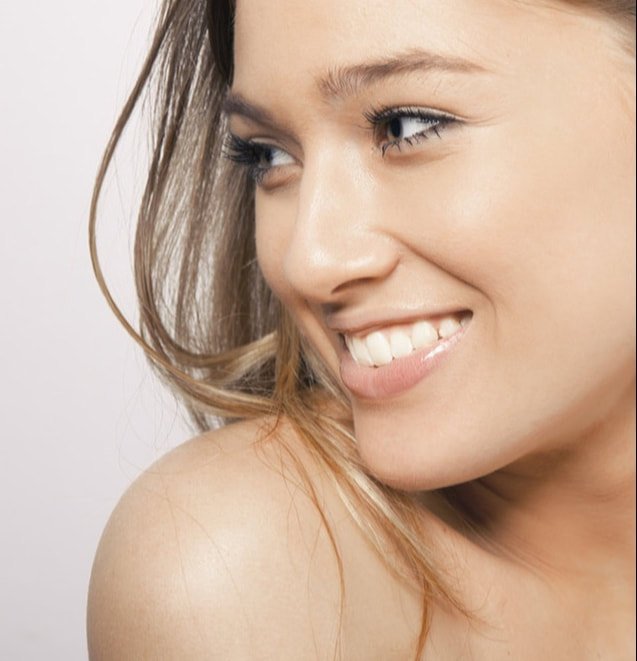 Environ Advanced Facials
_______________________
Especially effective in treating ageing, thinning, sensitivity, rosacea, acne, sun damage pigmentation, dry, dehydration.Environ products are all about skin health and are perfect for more sensitive Irish skins. Their unique and highly effective retinol STEP-UP SYSTEM™ helps skin to gradually become more comfortable with increasing dosages of retinol.
Combined with antioxidants and active peptides these essential ingredients repair and strengthen the skin while reducing the likelihood of a skin reaction.
Your therapist will customise your facial to your specific skin needs.
Environ Customised Facial 60mins  €95
Environ Customised Facial 90mins (inc face & neck massage) €115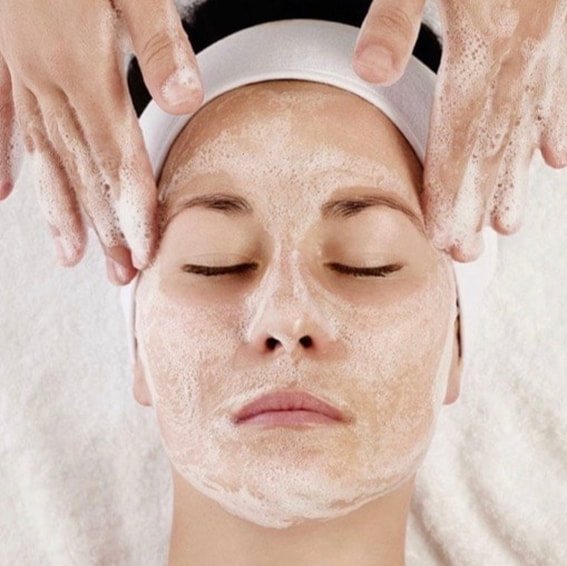 AlumierMD Professional Skin Peels
_______________________
AlumierMD peels can be used to effectively treat:
Open Pores
Rough Texture, Fine lines
Rosacea
Dry skin and Dehydration
Oily skin
Sun damage and
Hyperpigmentation
How Alumier Peels work
Young healthy skin regenerates naturally every 28 days. However as we age, this renewal process slows, leading to fine lines, wrinkles, dull tone and pigmentation spots. Alumier Peels are the answer.
These Chemical peels lower skin's ph and encourage dead cells to exfoliate. Healthy new skin tissue is created, triggering the production of collagen and elastin .The top layer is made more compact, strenghtening skin against envirnmental damage. Old pigmentation and acne scars fade, and fine lines and wrinkles diminish.
Your customised Alumier MD treatment will include an exfoliating peel treatment, brightening enhancement followed by prescriptive targeted serums which reveal a more radiant, soft and luminous skin.
Alumier Customised Peel  from €125 ( includes post procedure kit)
Alumier Booster Treatments from €50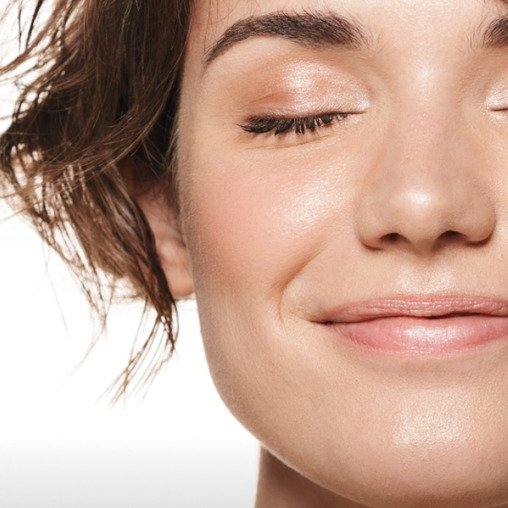 LED Dermalux Light Therapy
_______________________
Our favourite Booster treatment, and voted Treatment of The Year for five consecutive years at the Aesthetic Awards, Dermalux combines clinically proven wavelengths of light with the breakthrough proprietary LED technology. It gives safe and effective results for sun damage, acne, rosacea, eczema, psoriasis, dermatitis and sensitivity without discomfort or downtime.
What is Dermalux Light therapy? It is a non-invasive treatment that uses narrow band, non-thermal LED light energy to trigger your body's natural cell processes to accelerate rejuvenation and repair of the skin. The perfect complexion booster after a facial or peel, Dermalux instantly energises skin cells to revitalise dull, tired skin, restore radiance. It is anti bacterial and recommended for sun damage, acne, rosacea, eczema, psoriasis, dermatitis, sensitivity and inflammatory conditions. It is a booster treatment.
What are the benefits of Dermalux Light therapy?
Improves overall health of the skin
Increases cell regeneration and renewal
Increases collagen production
Calms the skin and alleviates redness and inflammation
Reduces wrinkles on face and lips
Improves overall tone and texture of the skin
Minimises the appearance of skin pores
Eliminates acne causing bacteria
Dermalux LED Light Therapy 1 session €55
Dermalux LED Light Therapy 6 sessions €300
Dermalux LED Light Therapy as Treatment Booster €45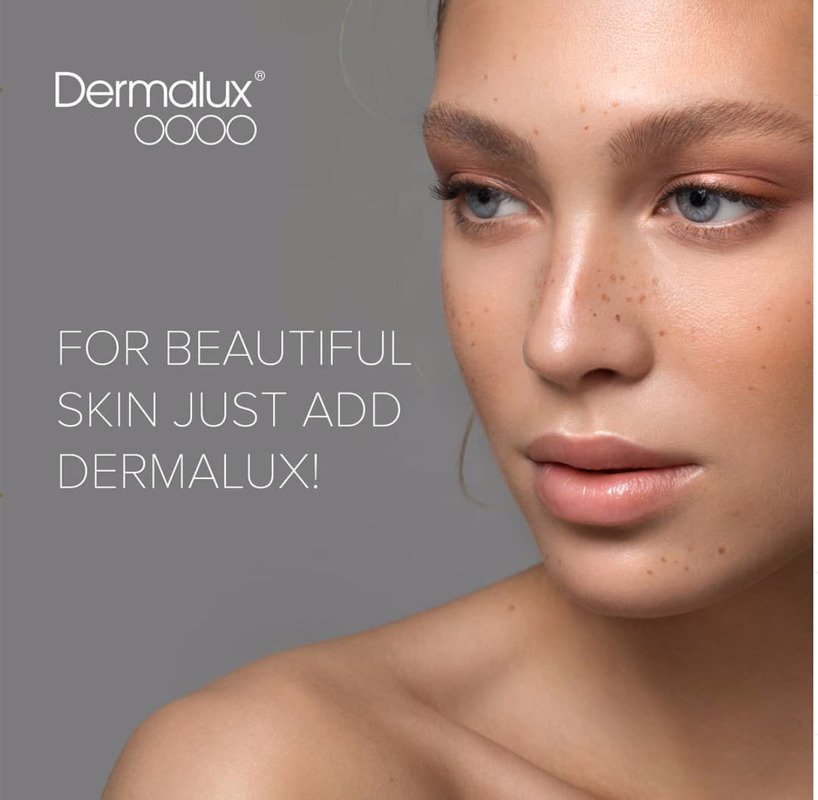 Dermicapen Microneedling
_______________________
In combination with retinol (Vitamin A) and peels this treatment is regarded as the gold standard for skincare. It is scientifiically proven to boost collagen production and is ideal for Ageing, Thinning, Texture, Scarring, Pigmentation, Dull skin, face and lip wrinkles.
Micro-needling is a non aggressive treatment which creates controlled microscopic channels in the upper layers of the dermis. These tiny micro-injuries stimulate a healing response, activating natural skin regeneration. Skin regeneration begins within hours, and as collagen production increases you will see the results in 4-6 weeks.
​
Dermicapen Microneedling for Face €200
Course of 3 €500
Neck & Décolletage €250
Course of 3 €600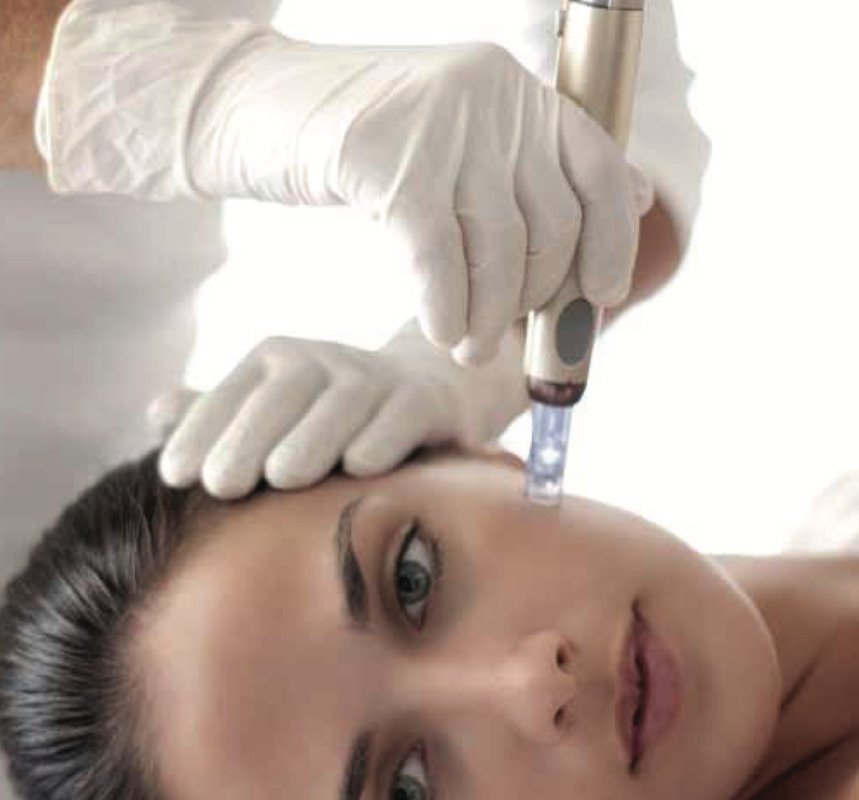 Bespoke Facial
_______________________
Specificially designed for your skin. The focus of this facial is on helping your skin help itself. A combination active ingredients is selected to treat specific concerns. The treatment incorporates lymphatic drainage and pressure point massage to improve skin tone and texture. It revives and relaxes facial muscles, relieving tension and improving circulation, resulting in a plump glowing skin.
90mins €115